Bulk transportation Services
With a fleet of over 65 tractors Agri-Trans offers bulk Belt, Pneumatic, Auger, Tanker, Hopper and Deck services.
Bulk Freight
As a distribution partner with leading manufacturers, Agri-Trans Services transports bulk food-grade freight as well as other loads. Trucking of both dry and fluid bulk freight is managed from locations in the heart of BC's agricultural areas. Our integrated Abbotsford BC and Armstrong BC distribution centres allow your bulk freight to be picked up or delivered to the Pacific Northwest including Alberta, Saskatchewan and Manitoba. Routes extend as far south as Oregon and our brokerage department can plan the logistics for any haul.
With reliability, respect and teamwork: we take the worry out of the equation. We also offer a Peterbilt Workshop to service your fleet or complete warranty work.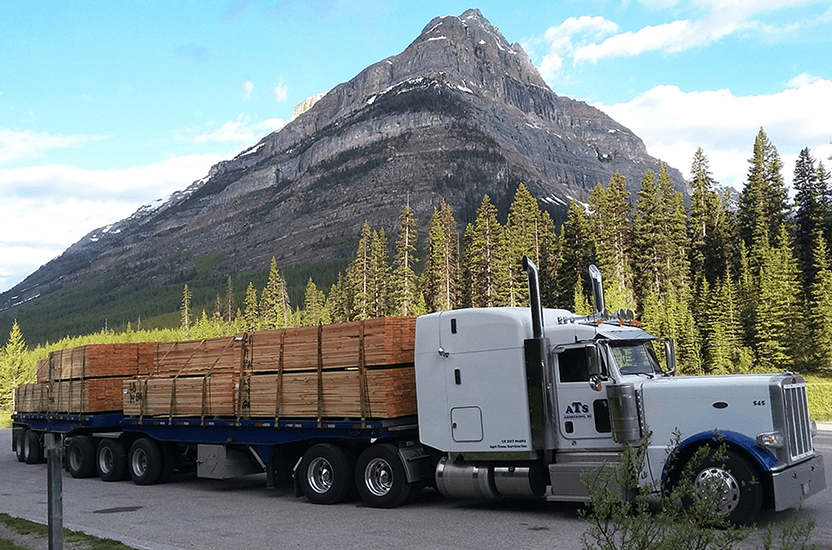 Transportation Services
We take care of every load from A to Z. Freight is transported quickly and efficiently by locating loads on empty legs or sourcing reliable partners for specialty freight. Call 250-546-8898
Armstrong
2200 Kirton Ave Armstrong BC
778-442-4011
ATS Mechanical offers:
– 7 Heavy-Duty Mechanic bays
– Complete welding bay
– 2 drive through full-service wash-bays
– BC CVIP inspection facility
– Full-service lube pit
– large inventory to minimize down time including genuine Cummins & Paccar parts
– Red seal Journeymen Heavy-Duty Mechanics & Welders
– Specializing in Cummins engine repair
– Customer rentable Heavy Truck & Trailer Parking
– Cross-docking
Abbotsford 
339 Sumas Way, Abbotsford, BC
 604-302-3449
ATS Mechanical offers:
– BC CVIP inspection facility 
– Wash services 
– Red seal Journeymen Heavy-Duty Mechanics 
Brokerage and Business Services
Agri-Trans Services offers more than just bulk freight services. We source commodities and offer delivered prices on grains, meals, gypsum, and landscape materials. Call 250-546-8898 to request a price quote.
Convenient to local rail service in BC's Interior and the Fraser Valley, ATS offers transloading from/to rail cars as well as truck-to-truck transfers. With our mobile vacuum unit, we can do spill recovery, bin clean-outs and high-speed transfers anywhere. Contact us to find a solution for you!
Do you have a load you need transported? Are you a carrier looking to reduce your empty
miles? Contact us, we will work with you to develop the right freight partnership.
PO Box 188, 2200 Kirton Ave, Armstrong, BC, V0E 1B0
339 Sumas Way Abbotsford, BC V2S 8E5
[contact-form-7 id="949″ title="contact form"]